Breads to discover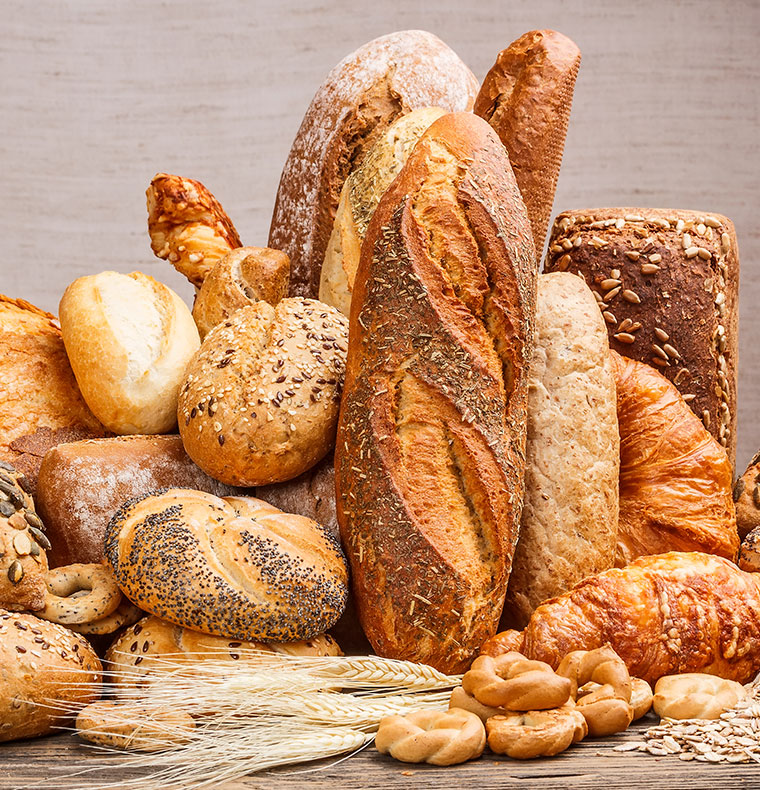 Breads to discover from Italy and from home.
We have developed a refined selection that features traditional breads as well as some decadent local favorites. Our mouthwatering breads, from all around the World, include:
Regular Pagnotta and Whole Wheat Pagnotta
Regular crown and sesame crown
Horseshoe
Jack
Demin Bread Leaven
Belgian Whole Wheat
Ciabatta with olives
Submarine
French Panini and French Whole Wheat Panini
Italian Whole Wheat Panini
Regular baguette, sourdough baguette and artisanal baguette (made from flour imported from France)
And more
Our selection of homemade breads will be irresistible to all.